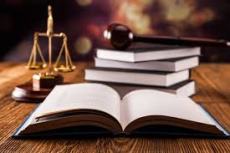 As a business owner, regardless of the size of your business, it is imperative to remain on the right side of the law and make sure that everything you do is done legally. It can be difficult to keep your eye on every detail and keep them peeled on all the legal regulations that are put in place due to the fact that there is so much to do every day when you are a business owner, but you must do it. There are no excuses for not keeping on the right of the law, especially not because you were 'too busy' or because you 'took your eye off the ball', and excuses certainly won't be accepted in court. Below are a few basic ways to help your remain on the right side of the tracks.
Legally hiring legal employees
Hiring an employee that has not been granted legal permission to work in the country that your business is based in, or going through illegal procedures to have someone work for you, even if they are legal to work in the country, is illegal! To eradicate the first problem, the problem of hiring an illegal worker, you should search out an expert work visa lawyer who will provide you with expert advice on aspects regarding businesses and immigration laws.